Blast Room Systems Accessories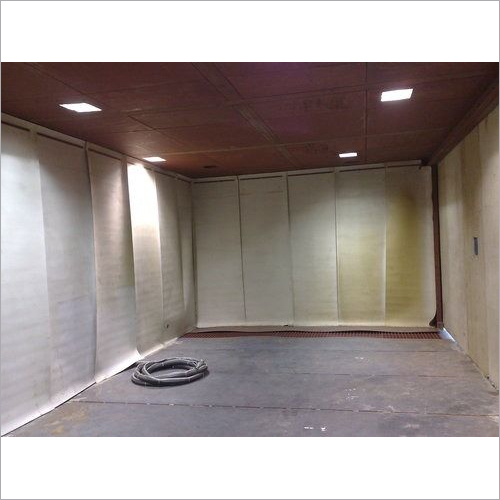 Blast Room Systems Accessories
Price And Quantity
, Unit/Units

300000.00 - 900000.00 INR
Product Description
Blast Room Systems Accessories

Kushal Udhyog has picked up ability in outline,assembling,supplying and establishment of complete Blast Room Systems Accessories which comprises of a few segments like Blast Room Enclosure, Door, Illumination, Portable Abrasive Blaster, Media Recovery and Separation Systems and Dust Collectors.

The Blast Room Enclosure can be Sheet Metal pre-assembled secluded development with suitable designed for quality and unbending nature. The measured boards are gathered and catapulted together for get together. Such Blast Rooms can have the upside of moving to other area if needed at later date. However such development of metallic nature is unreasonable. In this manner, numerous customers lean toward Civil development. Suitable size sheet metal fundamental entryway on one side or both the sides are given. Every entryway is of two leaf development fitted with air louvers and vision window. For Bigger size Blast Room Door's can be developed of four fold outline.

The Blast Room inside divider surface including Door Surface is secured against scraped area of hanging so as to fly abrasives/gluing suitable scraped area safe elastic sheets. Suitable courses of action for light is given by settling halogen/metal halide lights with assurance outline at suitable areas which guarantees adequate perceivability inside the Blast Room territory.
Impact Rooms are ordinarily furnished with versatile rough blasters which are introduced simply outside the Blast Room Enclosure. Though the administrator stays inside the Blast Room, controlling the Blast Gun to perform Abrasive Blasting procedure at work surface. Different Models showing their grating stockpiling limit and impact spout size alongside more points of interest are accessible under the head Portable Abrasive Blasters.
Spent grating in the Blast room can be recouped in numerous ways. In any case, Some basic plans are Manual Sweeping, Semi Automatic Hopper Less Recovery Systems, Fully Automatic Recovery System of both pneumatic and Mechanical kind.
The Bucket lift framework comprises of Belt and Pulley game plan with Buckets mounted on the Belt. The Bucket Elevator System is manufactured from M.S. Sheet with Boot Section of Heavy gauge then the storage compartment and top area. The plan is mechanized. The grating separator unit can be mechanical/gravitational by ideals of stream which isolates the flotsam and jetsam from rough. The fines blended in the grating is air washed and isolated. The result from the pail lift is through three chute funnels conveying flotsam and jetsam & oversize, fines and usable separately. The usable rough is encouraged gravitationally to Portable Abrasive Blaster for reusing.
The suitable Dust Collector is joined with Blast Room through ducting. The primary object is to evacuate clean and fine grating particles from the Blast Room environment and gather the dust and abrasives so that the earth outside the Blast Room Systems Accessories additionally remains contamination free. The dust gatherers can be of diverse classifications to be specific Cartridge Element Type, Pleated Bag Type, Fabric Bag Type & Cyclone Type. Suitable sort and size is chosen taking into account the proper air speed and number of air changes needed.
Contact Us
REGD. OFFICE : B-132/1, Krishna Nagar, New Pali Road, Jodhpur, Rajasthan, 342005, India
Phone :+918037303924